Collectors World
antique - curiosa - vintage - barnfinds - collectables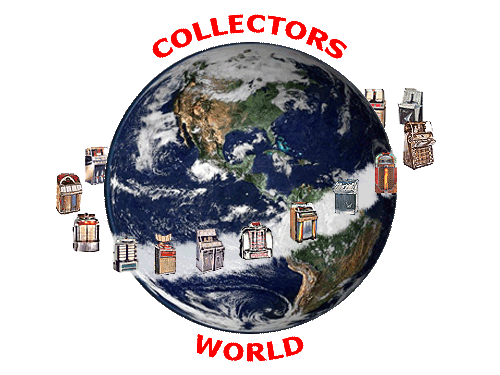 Collectors World
Collectors World in Eindhoven is gespecialiseerd in antiek, curiosa, vintage uit de jaren 50 en zeldzame collectors items zoals antiek speelgoed, gokkasten, jukeboxen, emaille reclameborden en garage collectables.
Collectors World Eindhoven (NL)
Collectors World specializes in antiques, barnfinds, vintage from the 1950s and rare collector's items such as antique toys, slot machines, jukeboxes, enamel billboards and garage collectables.
International collectors: Please note,Collectors World is located in Eindhoven (The Netherlands / Europe)
Nieuw binnen / New arrivals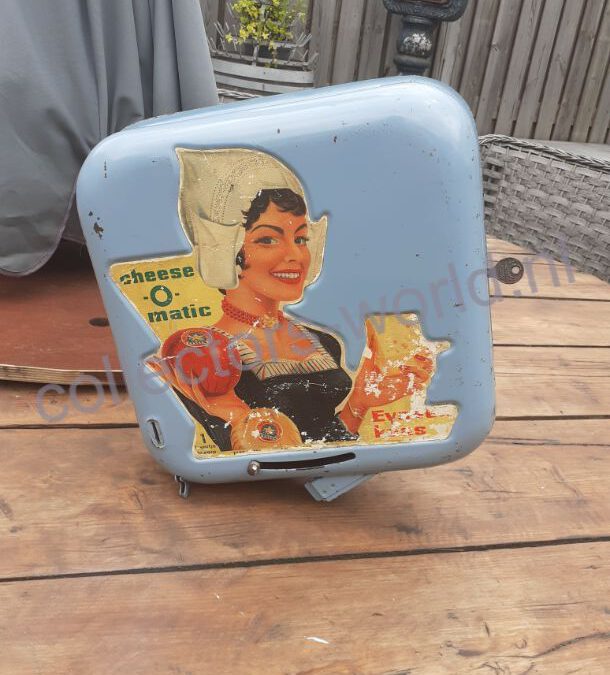 Oer Hollandse kaas muurautomaatje Zeer zeldzaam type in bijzondere blauwe kleurstelling, ENIGE BEKEND !!!! "Cheese-o-matic" Eyssen kaas muurautomaat gemaakt door Bitri uit Dokkum  VERKOCHT-SOLD-VENDU [gallery...